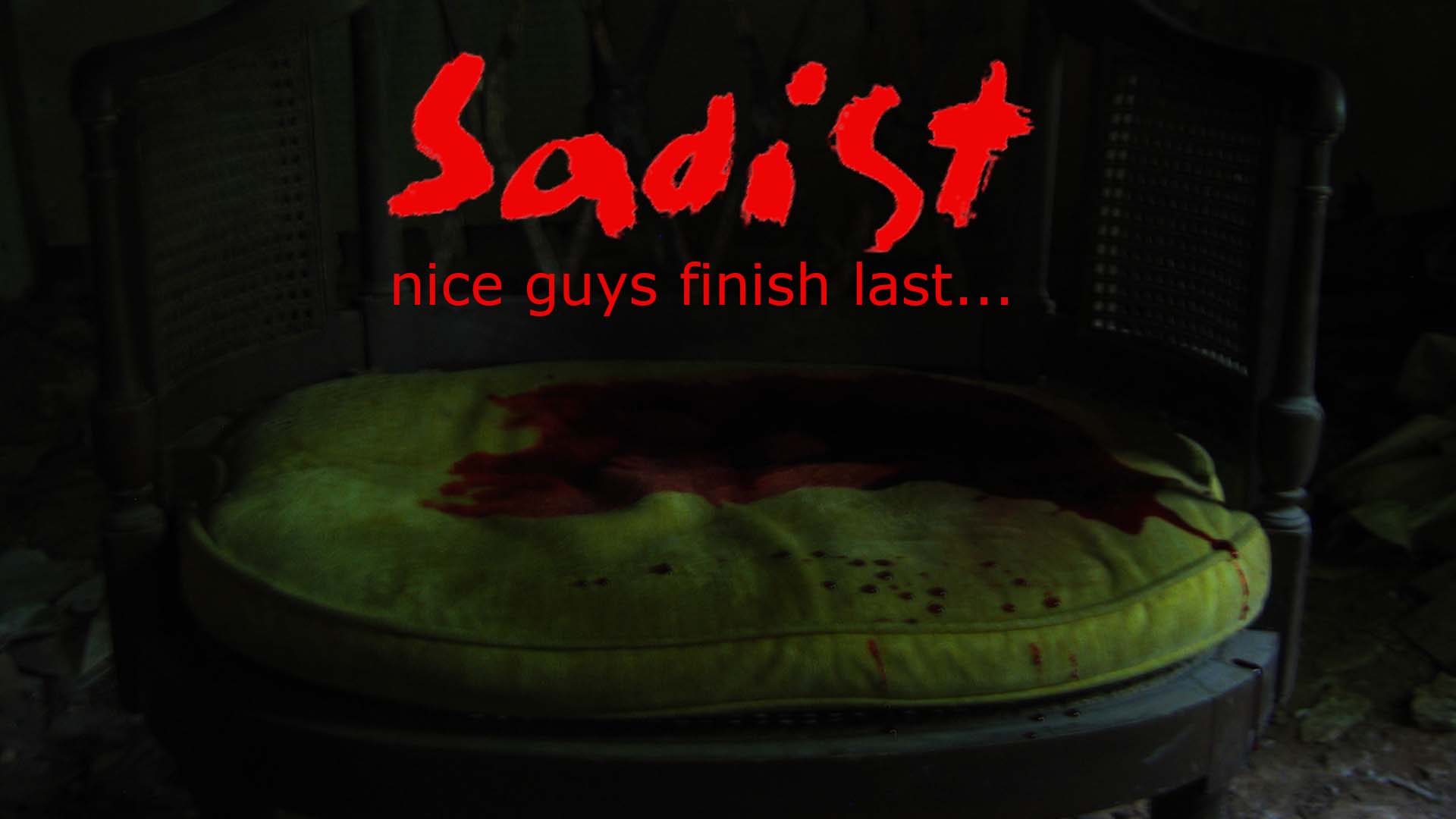 Sadist
Short Film
May 2007 to Aug 2007
Sadist is an award winning horror short written and directed by Michael Kureth
---
Sadist began as a series of kills for a special effects reel written by Charlie Ruckus and Brian Archambault.

After reviewing the original kill idea, Michael Kureth scripted the screenplay for a dark comedy horror story inspired by Mad TVs Lowered Expectations. Kureth incorporated each kill to follow a line of dialog, e.g. smile ear to ear with a throat slit from ear to ear.

The short depicted a serial killer with a video dating profile intercut with each kill juxtaposed with a comedic line of dialog. The final product was written, directed, and edited by Michael Kureth with the kill shots written and directed by Charlie Ruckus.
LOADING