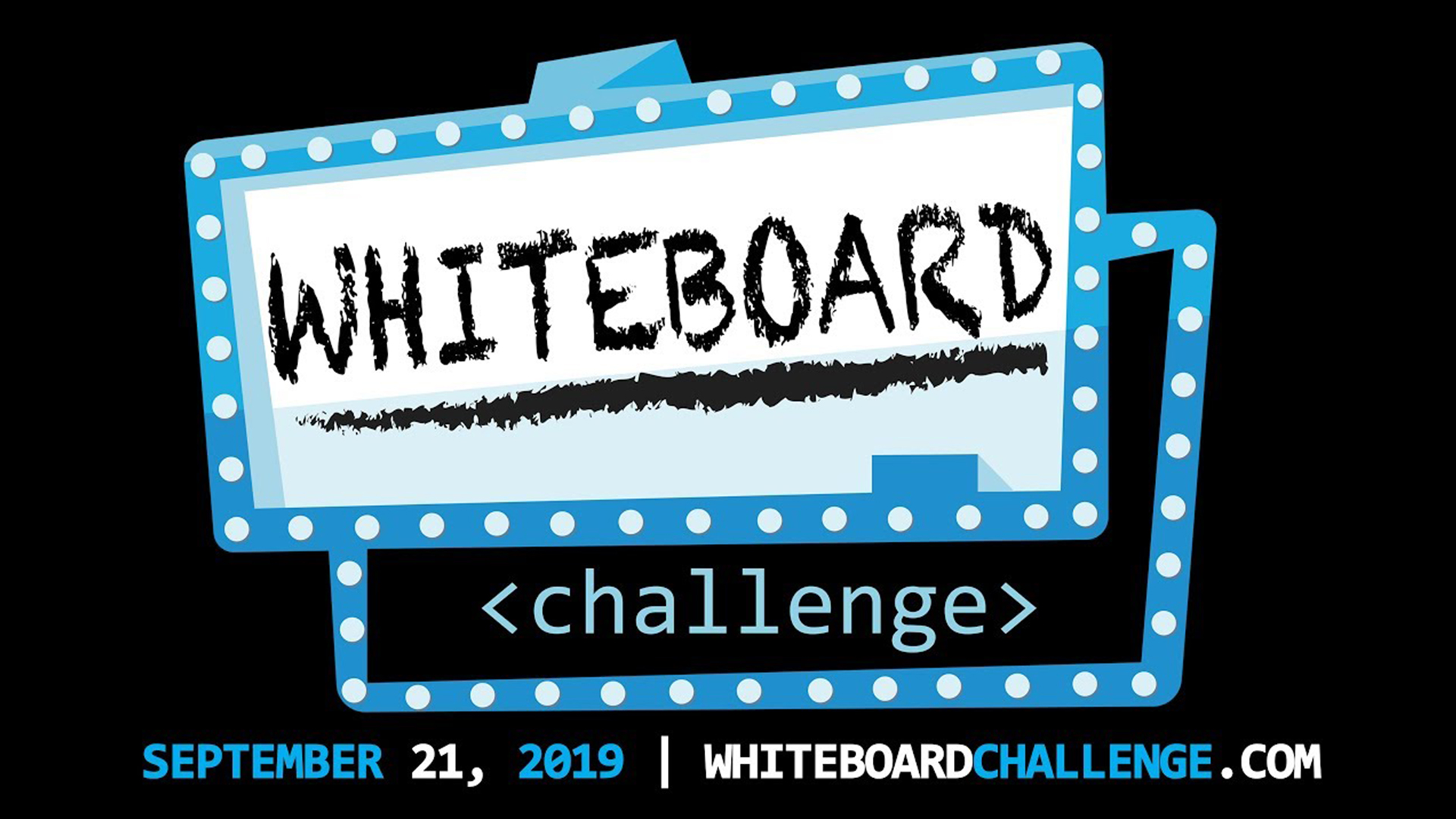 Vote for Your Favorite Contestant to Win at the Premiere
Press Release - Cinedapt, Inc.
Published: Jul 09, 2019
---
The "Whiteboard Challenge" Show is the First Tech Talk and Game Show with and for Software Engineers
LOS ANGELES, CA, July 9, 2019 – Cinedapt, Inc. announced today that the public may now vote for their favorite contestant to win at the "Whiteboard Challenge" theatrical premiere by visiting WhiteboardChallenge.com/vote.
The pilot episode for the "Whiteboard Challenge" will premiere on September 21, 2019 in Los Angeles at the Cinemark threatre beginning at 1pm followed by the tech event after party across the street at Industrious beginning at 2:30pm.
LOADING
For those unfamiliar with a Whiteboard Challenge, it is a tech industry interviewing practice where naturally introverted software engineers are asked to step out of their comfort zone by solving a code challenge in front of a panel of hiring managers.
A technique to overcome anxiety and pass this examination is for engineers to memorize common algorithms and answers even though the questions asked will most likely never be used once hired in the role.
The algorithm solved on the pilot episode is a basic form of the formula used in the creation of randomized levels for games and determining the quickest route for driving directions.
This practice is comparable to requiring a novelist to compose an original story based on random requirements in front of a panel of publishers despite having decades of best sellers.
The "Whiteboard Challenge," created by Michael Kureth, is the first and only show of its kind featuring an intelligent and comedic take on the software engineering interview process in the form of a game talk show.
The racially and gender diverse show includes an entire cast of software engineers. Of the host, three judges, and three contestants, no one on the show is an actor.
Three judges with hiring management experience discuss tech industry topics with the host while each contestant solves the code challenge. After one contestant is eliminated, the final two compete in a nanosecond timed playback of their code.
Each contestant on the show portrays a prevalent societal topic with women in tech, age discrimination, and homelessness.
The judges on the show represent Latino and African American engineering leadership in tech.
Following in the tradition of an actual interview where personal preference weighs in the hiring decision, the winning contestant at the premiere will be influenced by the number of votes received.
At the tech event, attendees are encouraged to volunteer and donate to People Assisting The Homeless who will be present along with many startup companies in the tech community.
An open bar with free food await guests attending the after party who can remember this historic moment on the red carpet with pictures taken by a professional photographer.