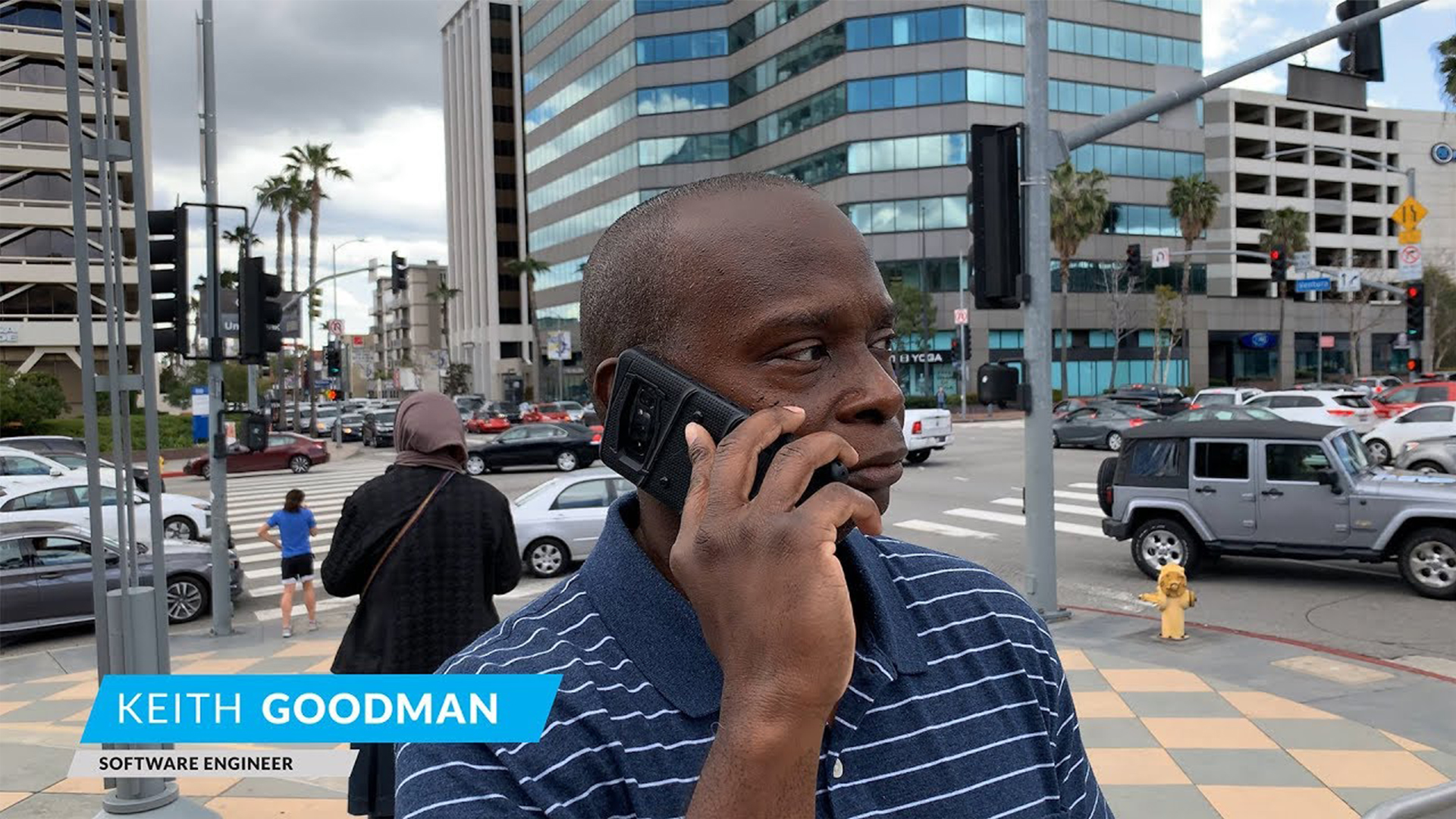 Experienced Software Engineer Overcomes Age Discrimination on Tech Show
Press Release - Cinedapt, Inc.
Published: Jul 02, 2019
---
The Show Discusses Solutions to Software Engineers Having a Shelf Life of Forty Years
LOS ANGELES, CA, July 2, 2019 – Cinedapt, Inc. announced today the final contestant for its "Whiteboard Challenge" show, Keith Goodman, a software engineer who has overcome age discrimination after being hung up on an interview due to his age.
The pilot episode for the "Whiteboard Challenge" will premiere on September 21, 2019 in Los Angeles at the Cinemark threatre beginning at 1pm followed by the tech event after party across the street at Industrious beginning at 2:30pm.
LOADING
When casting software engineers for the show, its creator, Michael Kureth recalled a recent conversation he had with Keith in 2018. When he was on a phone interview with a recruiter, everything was going great until the recruiter asked how old he was. Once he revealed his age, the recruiter hung up the phone and refused to respond to any calls or messages regarding the job opportunity.
Resembling the entertainment industry where models have a shelf life of just forty years, software engineers begin experiencing age discrimination in their thirties.
On the "Whiteboard Challenge" show, the topic of age discrimination and possible solutions are discussed. Having more than two decades of professional experience, this issue is very important the creator since he too has been discriminated due to age with the legal justification being "culture fit."
In following the tradition of all interviews, personal preference will influence the outcome of the show. Therefore, if you would like to see him win at the premiere, you can Vote for Keith beginning July 9.